This was supposed to be done on Monday, aka almost a week ago, aka on the day the internet decided to get off the rocker.
But let's just forget I said that, shall we?
Today I'm going to share with you my first-day experience in the mentorship program I was selected to attend (psst… dunno what I'm talking about? Click here)! I am SO excited to be doing this right now because I never thought this moment would come but LET'S JUST GET STARTED ALREADY.
*faints*
---
First things first
GETTING THERE
Conveniently, my mom being obsessed with her usual backup plans (wow mom you're just like me… or the other way round) we got to Alicia's studio an hour and a half early. So we had to pass time until it was time to go. And then my heart began thumping super fast and I thought I was going to melt. But there wasn't enough time for that, clearly.
WALKING IN
As we entered the studio, I was greeted by a white wall covered with a humongous version of THIS-
I mean, who wouldn't want to walk in to that??
And yes, I did Photoshop that image off a photo to have something to do.
And just as I expected someone to lead me in and ask me to politely take a seat, I was received by Alicia herself. AND SHE WAS SO FRIENDLY I ALMOST COULDN'T BELIEVE IT.
When I walked into the room, one of the three girls (we'll call her R) was already there.
EXPECTATION: things would be super awkward and I would end up staring like an idiot.
REALITY: we. actually. got. along. really. well.
---
Introductions
ALICIA
You know what? Maybe I should do this in her own words.
Alicia Souza works from her studio in Bangalore, India. Born and brought up in the Middle East, she graduated from Royal Melbourne Institute of Design and moved to India five years ago. She is currently working as a freelance illustrator and entrepreneur of her company that manufactures gifting and artist merchandise under her label. Her work has also been licensed by various companies.
Some of her lovely clients (in no particular order) include Penguin, Google, The Mint, Yahoo, AOL, 3M, Wipro, Cadbury/Mondelez, INK, Time Out, Cornetto, Air Asia, Kyoorius, Amazon, The Hindu, Champak and Tinkle. 
Besides drawing, she enjoys obsessing over her dogs, Charles-Brown and Lola-bear, writing snail mail and 'pretzeling' herself into various yoga-poses. 
She is also an INK Fellow and does talks on creativity at various TEDx's and colleges around India. 
THE OTHER INTERNS
The other two girls were absurdly just like me. It felt funny. Getting to know them was just like…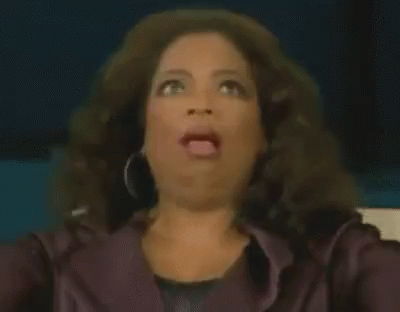 Both of them are photography obsessed. One does Photoshop. The other even did a course in animation.
The whole while I was just thinking this is going to be amazing.
---
What we did on Day One
Summing it all up into a post will be really hard, but I'll try my best-
First we introduced ourselves and stuff, and then we were each given a 2018 calendar (find it for sale here). It is really neat, by the way! 😉
The first exercise we did involved understanding composition. Then we were given a product that we had to arrange and photograph keeping the composition of the picture in mind, then give a little presentation. All in all, the session was photography centred.
At the last few minutes, we had some time to get to know each other better and then introduce the other interns to the team. That turned out fun. 🙂
---
What Next?
Our little "assignment" for the next session was to look up Art Movements and pick our favourite. Then we have to make an A3 poster about the one we chose (I'll give you a picture when I'm done with mine next time). PLUS, we'll have to dress like it (sounds crazy)!
The next session will be on Tuesday, 23rd January. Yeah, that's some two days from now, but something tells me I'm not going to be very punctual posting about it. 😄
---
So… what do you guys think?